When it comes to the safety of people, DiversiFIRE of West Monroe is serious about doing the job right.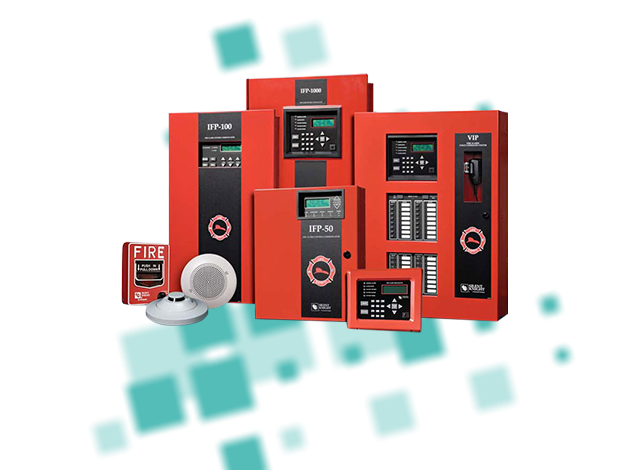 Dedicated to delivering innovative and current technologies so you can better manage your life safety program
We have installed thousands of fire alarm systems - new installs and upgrades - and have an intricate understanding of the installation process and system requirements. Our group of highly skilled fire alarm specialists will make sure every detail of your fire alarm system is tested and working when we make an installation.
Maintenance is extremely important. We ensure fire systems are always functioning properly. DiversiFIRE provides inspections & certifications of detection & alarm systems annually, semi-annually, quarterly, or monthly in accordance with NFPA72 requirements (local authorities may require more frequent inspections). We also offer inspections/certifications to satisfy DHH and/or Joint Commission requirements and generate a report that contains all the relevant information for the fire marshal and your insurance company. Inspection dates are tracked to ease the burden of keeping up with schedules and keeping your fire alarm system in compliance with code.
Our fire alarm system capabilities include:
Design & Installation
Service & Maintenance
Fire Alarm Panels
Voice Evacuation
Remote Monitoring to UL Listed Central Station
Fire Sprinkler Monitoring
Emergency Notification
Elevator Recall
HVAC Shutdown
Aspirated Fan Control
Annunciation Devices
Detection Devices
Networks
Fire Alarm Cabling
Testing & Certification
Smoke Detector Sensitivity Testing
Fire Extinguisher Service & Inspection
In-House CAD Drawing/Engineering

In case of an emergency




Call 318.397.9800 7am - 5pm
or call 318.547.9806 after business hours
LA General Contractor License #42301
LA State Fire Marshal License #F702
NICET Certification #143256
Arkansas State Security
License #CMPY 0000980